December 2011 I was at 2am rushed to hospital with a supposed stroke. My writing left arm was paralysed. I told the Doctor the next day that it was not a stroke, I had taken a double dose of Viagra, fell down the stairs and trapped my arm in the bannister.
Seeing all that misery in the stroke ward was unacceptable. The night security telephones Celia saying he has just climbed out of the window! I was on my way home! Since then I have endured over 100 blackout concussions (I have not taken Viagra) I have been to hospital 25 times, had 2 brain scans, stroke scans, body x-rays, endoscope examinations, they all say THAT IT IS A MYSTERY.
Helicobacter Pylori's, see :- http://www.nhs.uk/ipgmedia/national/core%20charity/assets/helicobacterpylori.pdf
Our search on the website revealed this bug, my blood sample confirmed it in my system, so I have lived patiently on massive doses of painkillers and Erythromycin antibiotics. One of my first visits to hospital I met Bob Jones, Ex Councillor, and West Midlands Police Boss, we exchanged reasons for being there, which were similar!
Bob died a couple of years ago, I met his wife and brother in law. I said what happened to Bob? They said he just did not wake up one morning!
Thus I commenced writing my legacy to give you all satisfaction that Mr Mouse legend will live on 'If I do not wake up one morning'. I now feel that I have more chance of blowing my liver with my BTY cocktail, best vodka, Campari and Soda, which creates magnificent energetic brain waves, creative ideas and love of our wonderful life.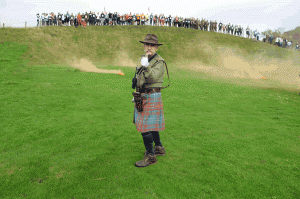 Blackout/Concussion
Abdomen, stomach intestines painful burning feeling even my ankles and feet! Sickly, head dull swooning, empty bowels, lie down, need all clothes off because of irritation, get into bed where my whole body settles, mind clears, enter deep sleep. Dreams are pleasant and usually remember, on waking 2-3 hours later soaked in sweat, really wet.
Feeling that I have been in concussion, reflecting on past concussion experience.
40 Years Ago, I was told never to have gas, anaesthetic for operation as the last time many years ago they had difficulty in bringing me back to consciousness.
45 Years ago, I took penicillin by mistake (someone else's tablets by the side of mine) complete blackout, my body flopped completely incontinent.
Regaining consciousness, normal life appears in my REM dream then passes by, half hour or so later it appears I try to grab it mentally, then gradually it appears more often, eventually leaving the dream world to open my eyes. I then do deep breathing exercises, massage my face, moving my eyes rapidly in all directions, exercise my arms and legs, rise from giddiness to shower room.
GREAT NEWS of the Original Tough Guy® Mr Mouse
This was my endurance Sunday 11th, Monday 12th September for 16 hours. I booked to see the Doctor but could not get out of bed on Monday. Monday 12th night and early morning 13th I found a great blockage in my Hiatus. It was choking me with burping wind blockage.
Tuesday 13th September, I attended the Doctor at 10:00am, I pleaded for treble anti-biotics, as prescribed on the website – Clarithromycin, Metronidazole, Erythromycin and Lansoprazole. She gave them to me, I took a gamble adding Clotrimazole (for external use only), plus a poison I had located in 1975. It knocked me completely off my feet BUT today i am feeling very very good, that i have poisoned the bug, killed the bastard and now can write to the research department of my findings.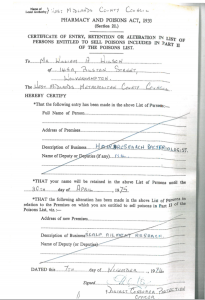 I write all of this to help others suffering/enduring this evil minute bug symptoms.
IT IS GREAT TO BE ALIVE!
DAMN!! Tuesday 22nd November and Thursday 1st December 2 2016 more heavy crash outs in early morning following 4 hours midnight writings.
Back to the drawing board!!??
Friday night, 9th November 2016, TV News showed a guy having micro- surgery to the brain to remove the shakes from his hand, tells us a lot more than Doctors are allowed to! I have the shakes big in my writing left hand.
The TV News has removed my concerns. I know that David Bowie's favourite drink of Vodka/Midori Cocktail cures the shakes, and I believe has helped to poison the Helicobacter HY Pylori Virus bug in my belly. So I will continue the treatment but take more soda water with it!
ADDITION : 2017
Friday 20th January 2017 – Similar Squirms and Fainting
Wake at 4am, get up and make tea. Feel shoulders and head aches like Flu symptoms. Work sluggish until 5:30am – Toilet Loose Bowels.
Feel faint, go back to bed.
Awake at 9:30am from a very very deep sleep. Awake in a blank memory.
Start taking anti-biotics Erythromycin.
Saturday 21st – Symptoms Continue
So I take huge doses of Erythromycin/Clarithromycin/Metronizadale/Lansoprazole to carry me through to our big Tough Guy® event on January 29th.
Happily we had done our homework and preparations for the big event were in place. With 6000 ORunners to attend from 42 different nations, I had to be ready for last minute problems.
On Thursday 26th January, we had a robbery in the night despite having a security guard on duty to protect all equipment. He told the Police that the robbers sneaked in when he was at the other end of the land!
Yet 3 big generators and expensive tools were stolen needing many trips by the robbers vehicles! Investigations into the security guard continues. Thursday 26th midday, we had BBC Breakfast TV filming here so I dosed up with medication, thence got back into bed, to enable me to smile and greet everyone through Saturday 28th and Sunday 29th. God Willing and with the help of belief in old Jesus, the event went really well for everyone.
February 2nd, 3rd, 4th 2017
Endure total relapse into collapse with bowels opening 4times per day. Fainting, Blackouts, stay in bed to let my body come to terms and overcome the phase.
Was this the head cold/flu which was circulating the area? No other in family nor office staff have been stricken with the cough, cold, flu symptoms.
Monday 13th Feb 2017
Attend Doctor to ask for more triple antibiotics, as recommended by the website of Helicobacter – Y – Pylori's.
Doctor said No, just to stay with Erythromycin. I tell Dr Shafi that when these fainting/blackouts occur, I have to force myself out of bed to my work. Dr Shafi doubles the dose of Erythromycin.
March 5th Sunday, Monday 6th, Tuesday 7th 2017
In bed with all similar symptoms. Book Doctor for Tuesday at 9:30am but cannot get out of bed, cannot stand up.
We search the internet for Sepsis, I tick 8 out of 10 boxes of the symptoms.
Wednesday 8th March
I attend Dr Shafi feeling fit again. Blood Tests Taken.
Thursday 24th March 2017
Attend Dr Shafi for result of blood test??
Answer? We cannot be certain!?!?
Updated : April 13th 2017
February 2017 : I found two back teeth growing spikes which hurt and ulcerated my tongue. On Feb 1st I visited the dentist, sadly no change. I have a full ulcerated mouth, a troubled stomach and ulcerated backside. I have Sepsis Blood spots on my arms and head, falling into loss of memory and blackouts.
Sunday April 9th my only answer was a heavy dose of anti-biotics twice daily of Erythromycin, Clarithromycin, Diaxomycin plus aspirin, 2 paracetamol, 2 Nurofen, I collapse in bed for many hours. All food passes immediately from mouth to intestines and out.
Standing or sitting brings nausea and blackouts, bed lying is the only comfort for long periods. Doctors blood tests says ;Not Sepsis', they are wrong! I have 8 out of 10 symptoms.
Today Wednesday 12th April a veterinary visits to castrate a donkey. I ask is there infection from the blood 'no'. I go on to explain that in 1968 a Greyhound bit off my fingertips. My legs were swollen, I was paralysed to walk for 6 months. Hospital tests showed nothing except saying it was Oestearthritis. My blood was tested by my Veterinary, showing Neosporosis. My vet today said it may also have affected your blood and kidneys.
Today I walked upstairs, got to the top and forgot what I came for! Is this the cause of my present ailment of Sepsis/Helicobacter Y Pylori's?
Mr Mouse.