Hello from Mr Mouse, Creator of Tough Guy,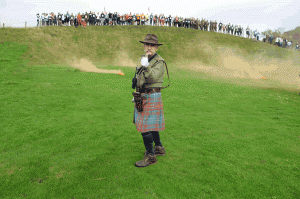 I am very pleased that you have enjoyed reading about Tough Guy, which I created in 1978 with my experiences of life and exiting adventures in the British Army, Grenadier Guards.
In 1978 I observed groups of people travelling on buses without smiling in saying hello to each other daily. I saw masses of unfit people binging on alcohol. I saw a lack of discipline amongst young people. It appeared to me that the whole world of mankind was on a slippy road downwards to hell existence, like our bible teachings of Sodom and Gommorah.
So I started organising running events in parks and off road venues. This grew to me organising Marathons around Britain until one day in 1986, my mother in law said to me "We need you here on the farm not gallivanting all over the country".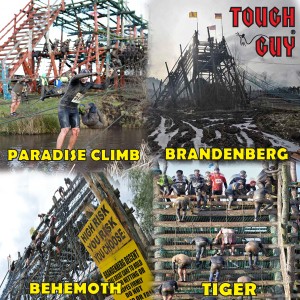 So I gave all of my organised events to local communities to continue, thence creating Tough Guy here at South Perton. Tough Guy is such a brilliant concept of a new sport, it has been copied by thousands of organisers throughout the world.
It is my pleasure to tell you that Competitors from over 50 different nations visit each year the MECCA of Obstacle Running
The Spirit of Tough Guy® is: Always be smiling, helpful, anger free and learning disciplines on your Tough Guy® journey.
Where in this wide wonderful world can you be at peace with the creator, Mr Mouse?