SOCIAL NUCLEATION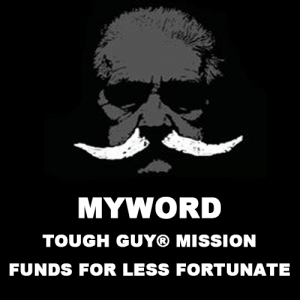 This means that all obstacle events (OCR) are the nuclei, that they can renucleate Tough Guy® Quality disciplines for moral, mental and physical training by joining MYWORD Ltd World Governing Body – Mouse Youngers World ORunning Disciplines.

2017 Tough Guy® New Directions.
'SPONSOR' TOUGH GUY® MISSION
This is the Nucleus of the Nuclei.

1)The Future? Mr Mouse Home for Less Fortunates Dedicated to become:
Severely Disabled Smiling Club. These all need respite – swimming and activities to bring their thoughts that their ambitions are equal to able bodied. We have 50% built these facilities in our Spa, Swim, Sauna, Steam, Homeopathic Pool Area. I envisage the staff to be PTSD from Military plus Sad but Willing Depressives to benefit from helping those less fortunate.
2) The Horse Sanctuary 40 Years Charity
The donkeys, animals and wildlife will become disabled's therapeutic helpful happiness smiling inducement.
3) South Perton Adventure Parc for Boys and Girls
Click to Read Leaflet of Hope Written Year 2000
4) Rugged Club
Military style Academy for wayward kids HUGKIDsos – Help Us Get Kids Safely Off Streets to Sports. Click to view – www.blog.toughguy.co.uk
5) Corporate Training Academy
Training similar to course of Grenadier/Gurkha/Commando to make everyone fit to help make this world a better place to live. Sign up to receive details of training weekends.
6) Mr Mouse Legacy
Sponsored Tough Guy Mission events to be held twice/several times yearly as fundraising for the above charitable aims. Or other chosen dates by charities or corporates hiring the course and estate.
7) There are Ten Tough Guy® Commandments
MOTTO Fighting The 10 Deadly Sins, these are:- Anger, Bitterness, Cheating, Dishonour, Envy, Facebook Fury, Greed, Hate, Idleness and Jealousy, THIS is the rent we pay to God for our pleasures, by sharing we all will gain more.
Mr Mouse The Originator Of All Things Good For This World Of ORunning Enjoyment.
Ever Smiling, Ever Praying That Sport Can Bring Peace To This World, Mr Mouse