The making of a Tough Guy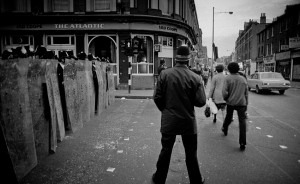 1981 
Wolverhampton had serious problems.
WOLVERHAMPTON – TOXTETH – BRIXTON
3 HOT Beds of Racial Violence.
1982 
Organised Mass Running brings people out of their houses fearlessly lining the streets in sunshine happiness.
Wolverhampton Best Racial Harmony Town.
Policeman Comment "This time last year we were in riot gear!"
2015 
Now from the same Mr Mouse Magic Pen, the whole world enjoys Tough Guy® Style Obstacle Running.